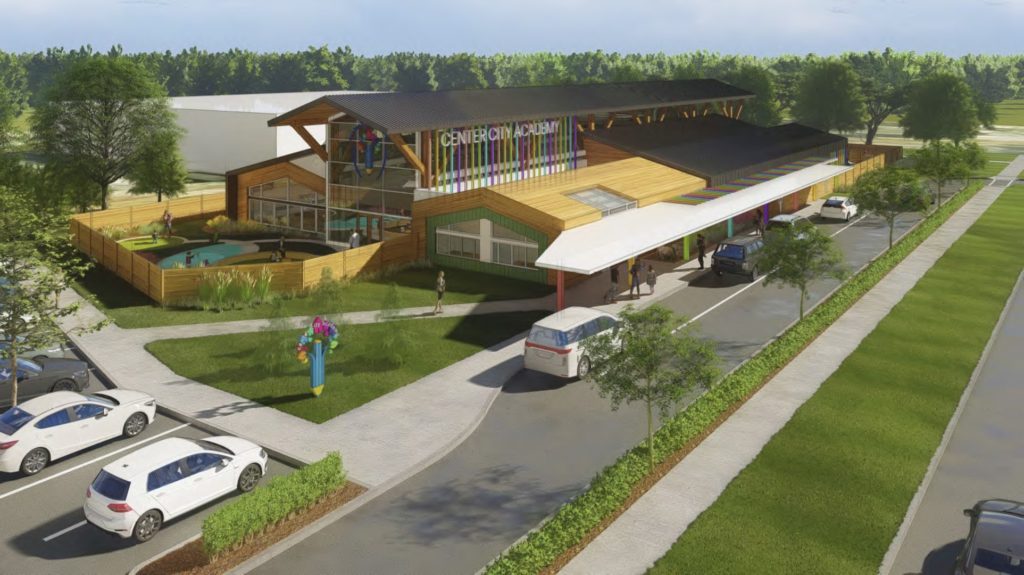 We plan to build a non-profit early child development center that will provide affordable, high-quality childcare for those living , working, and providing employment opportunities in Wichita's urban core.
This is not a new concept.
Our future is built from our past.
The rise in the presence of women and single parents in the workforce in the 1960s created a challenge to provide quality education, meals, and nurturing care for children in the early stages of development. After years of planning and fundraising, the Downtown Day Care Center opened in 1971. In its 43 year history, it helped enrich the lives of thousands of children.
The closing of the Downtown Day Care Center in the summer of 2014 was necessary due to structural and mechanical issues in the facility. Building on the legacy of our past, we begin a new vision to create a state-of-the-art facility for early childhood education and care that offers accessibility to all. Though the challenges of life in 1972 have changed to some degree, the need remains to prepare and nurture the young lives of today for a better community and world tomorrow.
It's a WIN for the child who becomes a better student.
It's a WIN for the adult who becomes a better parent.
It's a WIN for employers who benefit from a reliable workforce.
It's a WIN for our community to break the cycle of poverty.
Five Elements of a Good Preschool
We know how important quality education is, but how do you know which care facilities are really good? Take a look at this video and five tips from The Hechinger Report.
Chung Report on Wichita Giving
Recent surveys show that Wichita is less giving than comparable cities. Watch this video and read the report to see how this affects our local community.
Downtown Daycare Center, which closed after 43 years of service, is working to open a new daycare center.
KSN recently ran a story about the importance of having quality daycare available in downtown Wichita. You may see a few familiar faces from CCA!
The new Center City Academy is a reboot of the former Downtown Day Care Center that closed in 2014. The nonprofit is closing on land at Kellogg and Topeka this month but can't start construction until a fundraising campaign is complete.
We are looking for heroes.
This journey will take many generous hearts and hands with a wide range of talent and dedication. Many levels of commitment and participation are available. Consider being a part of this crusade to support the early development of Wichita's future generations. Join us in celebrating the diversity that enriches our downtown community while providing a service that is desperately needed.
Phase 1 of our Commitment to the Core is well underway! For detailed information, read our Case Statement.
Give now to invest in Wichita's future and improve the quality of life for our community!